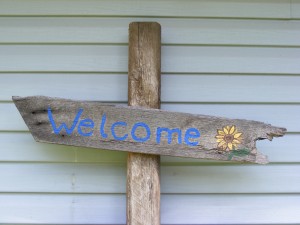 After being in the workforce for ten years, I left it behind to begin my new journey as a stay-at-home momma. A few years later, our second daughter joined our family. The game plan became what most new moms strived for: stay home with the children until they begin school.
As time went on and the children grew older, I realized that life did not slow down nor suddenly become easier when Angel, our oldest, began public school. No less laundry to clean. No less dishes to wash. No less meals to prepare. Groceries to buy. Bills to pay. Checkbook to balance. And so on…
On the contrary, rather than less responsibilities they multiplied.
School trips to chaperone. Room parties to prepare for: games, snacks, costumes, crafts. Volunteering at school. At church. Sunday School. Bible School. Children's Church. Girl Scout troops to lead. Cookies to sell. Camps to attend.
And then it happened. Princess, our youngest, began Kindergarten.
I changed my mind. I enjoyed staying home. I was fulfilled. I didn't want to return to the world outside our little home. Camo Guy, my husband, agreed that it was best for our family to continue our current lifestyle. Although, we certainly were not rich. Our needs were being met. And then some.
No one else understood. It was against the norm. Women I hardly knew began trying to find work for me.
My name transformed to "Just-a-mom."
'What do you do?'
I'm a homemaker.
'Oh, you're Just-a-mom.'
Fast forward life to just before Princess begins Middle School. I learned Braille and found myself as a paraprofessional. A teacher's aide working with a visually impaired second grader. However, I did not want to leave my stay-at-home position. Yet, I believed it was a calling. I worked with that precious child for four years.
I missed Just-a-mom.
I loved my new career. And the child I was working with.
I was torn.
After much agonizing prayer, I decided to go back home. Back to family. I have not regretted one minute of it.
The next year, Princess began schooling at home and Angel transferred to a community college bringing them home. Back to family.
My prayer. My deepest wish. If only we could find a way. To bring Camo Guy home. Back to the family.