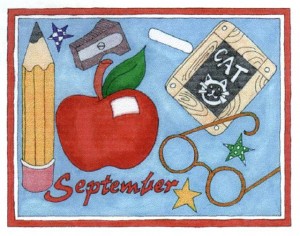 "Whether called homeschooling, home schooling, home-based education, home education, home-schooling, unschooling, deschooling, or a form of alternative education, the movement is growing and the National Home Education Research Institute is tracking and analyzing it, internationally." ~NHERI
I never thought of homeschooling as a controversial subject.
That is… until I began to consider it seriously for our family. I NEVER came across anything exceptionally rude or mean. I want to make that clear right away.
It is similar to the Stay-At-Home Moms vs. Work-Outside-The-Home Moms ambience out there. I have been a member on both sides. Most comments I received were not mean spirited. Rather implied. "I could never sit around the house all day like you do." "We can't afford to live on only one income." "How old are your kids? And you still just stay at home?"
I don't recall any comments regarding my working. However, in the early years of parenting I do recall other stay-at-homers making remarks towards the working moms.
We are all on Team Family. Let's encourage one another and lift each other up.
The first Us vs. Them groups are Public School vs. Homeschool. I have now been on both sides of the aisle and here's a shocker: most parents who choose public school love their children and want what's best for them, while most parents who choose to homeschool love their children and want what's best for them.
There are pros and cons for both choices. However, I do have to admit when it comes to the socialization argument against homeschooling, I get a tad bit frustrated. I prefer to choose who my child will be socializing with. That is: who will be influencing my child's thoughts and decisions. Those children and adults socializing with my child bring to the table all that they themselves have been exposed to, such as the latest toys, media, and even political views. Homeschooling gives the parent a better ability to ensure those socializing with their child shares similar morals and values.
The second Us vs. Them groups are Traditional Homeschooling vs. non-Traditional Homeschooling. I have to say this controversy surprised me. I have not experienced any personal comments directed at our choice of schooling at home which is an online public charter school. Yet, I have read some not-so-nice comments and blog posts around the internet. It seems to me that some parents have precise definitions for different styles of homeschooling and many are adamant about those they feel are best.
If you decide to school at home, your choices out there are immense! You choose what fits best with YOUR family.
Twenty years ago when we were beginning our family I knew nothing regarding homeschooling. It was something I wanted to explore but I didn't know where to go for support or resources. In addition, it seemed like an expensive option to a young family.
Now the resources are virtually unlimited! Christian-based curriculum. Inexpensive and free resources as well. Textbooks. Lab materials. Local field trips. Magazines. Catalogs. Conferences. Internet. Online schools: public and private, secular and Christian, free and tuition-based, entire curriculum and individual classes.
This is our first year schooling at home. The transition was much easier than we imagined it to be.
Our home is somehow different now. The atmosphere is less stressed. Tension gone. Hurriedness non-existent. As a family, we are closer. Much more time spent together.
The best decision we ever made regarding our family's education!