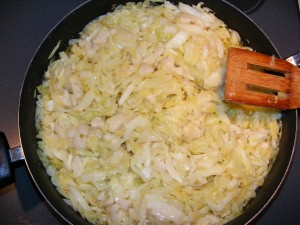 Cabbage and Dumplings
My father made this for us kids just as his mother made it for him and his brothers.
Now I pass on the tradition by making it for my children and husband.
Simple and delicious meal! Give it a try.
Cabbage, 1 head
Extra Virgin Olive Oil
Dumplings (use your favorite recipe or 2 cans of biscuits as I did here)
Sea Salt grinder
Pepper grinder
Put a large pot of water on stove top to boil for dumplings.
Shred cabbage. I love using my new santoku knife for this!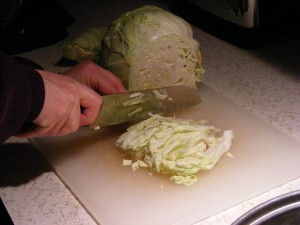 Cover bottom of skillet with olive oil. Cook cabbage over low heat.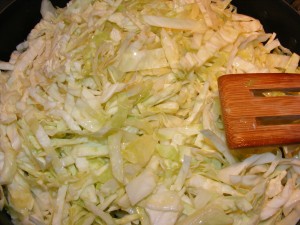 Meanwhile, when water comes to boil cook dumplings for about 5 minutes. I used biscuits here. Just cut them into small pieces.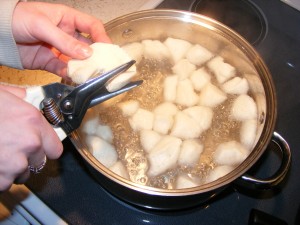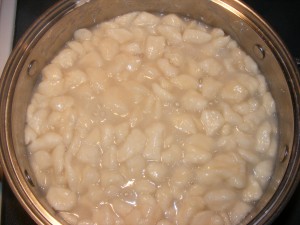 Using a slotted spoon, scoop out the dumplings and add to the cabbage. Stir well.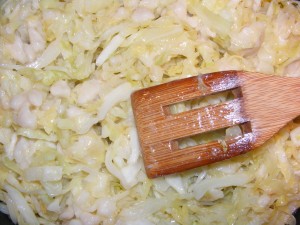 Add salt to taste. I let my family add their own pepper.