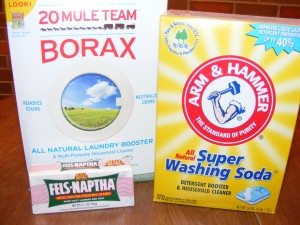 Homemade Liquid Laundry Soap
4 cups hot water
1 bar soap (Fels Naptha, Ivory, Castille, Zote)
1 cup Washing Soda
½ cup Borax
5 gallon bucket
Grate soap and add to saucepan with water. Stir over low heat till melted.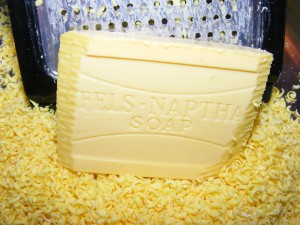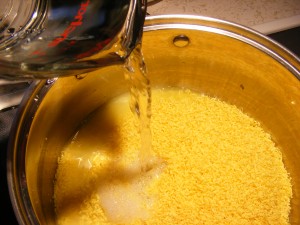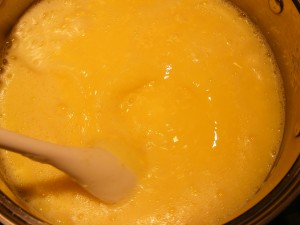 Fill bucket half full with hot water.
Add melted soap, washing soda, and borax. Stir well.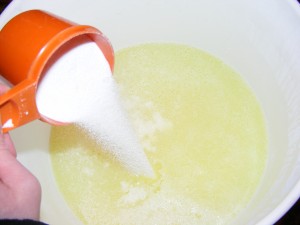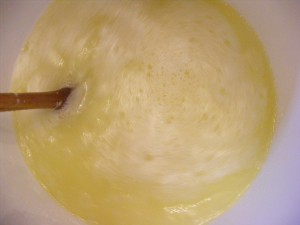 Fill bucket to top with additional hot water. Stir well again.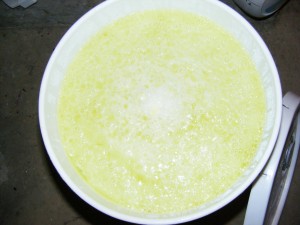 Cover and let sit overnight to gel.
Stir.
Fill an empty laundry detergent container half full with your soap and then to top with water.
Shake before each use.
Use a capful for each load and a shake or two of borax.
I use white vinegar in the rinse cup in place of fabric softener. Works well!
Makes 10 gallons of liquid laundry soap.
IMPORTANT: BE SURE TO STORE COVERED OUT OF REACH OF YOUNG CHILDREN! YOUNG CHILDREN HAVE DROWNED IN 5 GALLON BUCKETS. BE SAFE.
Note: One time I used Kirk's Castille Soap with Dr. Bronner's Hemp Lavender Soap and it did not gel. It still cleaned well though.
I have another bar of Fels Naptha in the cupboard. Once I use that I believe I will begin using Kirk's Castille Soap since it is natural. I have doubts about the contents of the Fels Naptha as the label is very generic in its list of ingredients.