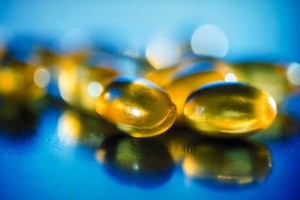 Our food just isn't loaded with the nutrients as in days gone by. Through online research, I found the same common cause in various studies: depleted soil.
Our soil in the US has become depleted and deficient in nutrients. It has been known since 1936 that we are eating an empty harvest. http://www.ecoorganics.com/sick-soil/
Fit for Life Program Director, Dr. Tim McKnight:
In the post World War II era commercial farmers discovered that by replacing standard mulching and manuring fertilizers, with the minerals nitrogen (N), phosphorus (P), and potassium (K),  healthy looking, colorful crops could be produced with less effort. Over time, NPK fertilizers, which only provide three of the essential nutrients needed in agriculture, eventually yielded crops relatively deficient in other essential micronutrients.
Dr. McKnight goes on to say nutrients are stripped from foods during commercial preparation and cooking, especially with microwave radiation. (Hmm…one of the reasons I gave our microwave the boot right outta my kitchen!)
In the fall of 2010, I decided to add supplements to my diet.
I had taken a multi-vitamin occasionally throughout my adult life. And B6 to help with temporary carpal tunnel due to peri-menopause water retension. (It helped.)
The difference I felt was amazing.
My energy level increased. I began running on the treadmill. I have NEVER been a runner.
I tried in high school.
I gasped. Suffered excruciating side stitches. Gave up.
Suddenly at age 40 something, I was running 4 miles at a time!
Then one day, my treadmill tried to kill me. No kidding.
The belt slipped and luckily I was wearing the safety clip to turn off the machine.
My back ached a bit afterwards. I thought it would heal and go away.
Not.
I have an appointment with a chiropractor in a few weeks.
I was terrified of the vicious mechanical monster and quit running.
I continued to use a rebounder. (My favorite piece of exercise equipment. Aha! The treadmill must've been jealous!)
Eventually, my back and hip began to ache so I quit that too.
Frustrated, I quit taking my supplements as well. I began feeling the effects sooner rather than later…
weight gain…moodiness…sickness…and lots of it!
Recently, I was precribed an antibiotic and steroid to treat an ongoing sinus infection.
I felt worse! Ugh!
I did some research for nutrient supplements to help with the sinus pain. I began taking my supplements again along with the new ones and I began feeling better within just a few days!
YOU NEED TO CONSULT YOUR DOCTOR BEFORE YOU BEGIN TAKING ANYTHING. DO YOUR RESEARCH. GO TO A LOCAL HEALTH FOOD STORE AND ASK QUESTIONS. ABOVE ALL, DO YOUR BEST TO EAT LOCAL, ORGANIC VEGETABLES AND FRUITS OFTEN. THIS IS MY PROGRAM, YOURS WILL LOOK DIFFERENT.
My daily supplement program:
Armour Thyroid (prescribed by my doctor)
Garden of Life RAW Vitamin Code for Women
Garden of Life RAW Probiotics for Women
Vitamin C
Glucosamine/Chondroitin/MSM
Fish oil
Calcium, Magnesium, Zinc
D3
B complex
Grape Seed Complex
Alpha Lipoic Acid
CoQ 10
Mangosteen juice
Garden of Life Immune Balance Sinus
I also use a saline nasal spray at least twice a day to rinse my sinuses.
I recently added Elderberry syrup as it is supposed to help with the immune system. It tastes a lot better than the Green Super Food powder I also bought. It tastes like you're drinking grass. :p I know it is healthy but I need to try to disguise the flavor in juice until I can acquire a taste for it. Bleh!
Oh, one more thing I've just added to my morning routine: oil pulling. Dr. Ann Louise Gittleman wrote about it in one of her books. I swish about a tablespoonful of sesame oil around in my mouth first thing in the morning for 20 minutes. Spit out. Then rinse my mouth with a full glass of water. It collects the bacteria harboring in the nooks and crannies of my mouth.
A week or so into the new routine and I do feel better. Once I see the chiropractor and add exercise back into the mix, I will be set and ready to go…live life well!
UPDATE: This list of supplements has changed. I am now going to a nutritionist who is feeding my body what it needs with Whole Food Supplements from Standard Process. I no longer take synthetic vitamins. I do still however use Garden of Life products and use Mangosteen occasionally.