I must confess.
I cheated on this one.
Well half anyway.
I used store bought broccoli, carrots, and red cabbage shredded in a bag.
If you want to be Susie Homemaker you can shred your own veggies and/or add other crunchy ones to the mix.
Today I am Kathy CookQuickly so store bought it is!
Here is a simple dressing I use for Broccoli Slaw and Cole Slaw.
It probably would even make a good salad dressing.
Hmm…I'll have to try it on my next salad…
So good!
Basic Slaw Dressing
In a bowl whisk together:
1 cup Olive Oil Mayo
2-3 Tablespoons Organic Apple Cider Vinegar
¼ cup or so Honey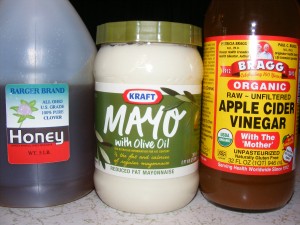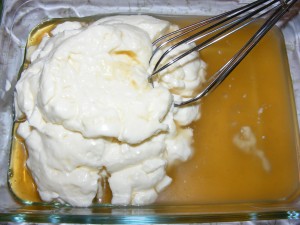 Fold in your veggies and enjoy your delicious and nutritious side dish.
I served it recently with Cheeseburger Casserole!
Can you think of other uses for this basic slaw dressing?