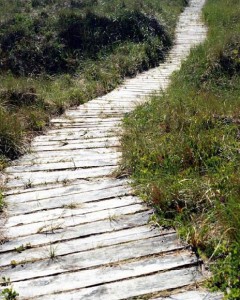 (NOTE: This is the first part in my Pathways to Health series)
The Path to Forgiveness can be a long and weary road. Yet, it is not an option. Christ commands it.
Almost 8 years ago, I enrolled in a class for new Christians, although I had been a Christian long as I could remember.
I wanted to learn all I could about living for Jesus.
Chuck was the perfect teacher.
He seemed to enjoy my hunger for deeper spiritual growth.
His compassion when tears spilled was comforting.
"Kathy," he said. "What breaks the heart of God, also breaks your heart."
I so enjoyed the filling of my spirit.
Until Lesson 5: Forgiveness.
I had to get honest with myself and my Heavenly Father.
Oh yes, there was someone in my life whom I didn't extend forgiveness to.
Actually, I didn't think it necessary.
After all, I didn't hate this person.
I simply wanted nothing to do with them.
Well, God had other plans for this relationship.
The thought of this person made me quite emotional. Burdened.
Once I began the healing process to forgive, where there once was animosity, there now is LOVE.
That's what God can do, friend!
Remember, you don't have to see the entire staircase, just take it one step at a time!
Here is the journey I took to forgive adapted from Lesson 5:
Path to Healing:  Forgiveness
Acknowledge

your feelings to God: pain, anger, frustration, betrayal…
"Tell God all that is in your heart,
as one unloads one's heart,
its pleasures and its pains,
to a dear friend." 
~Francois Fenelon
Seek

 God's perspective of the situation, of you, of the others involved…
"Search me, O God, and know my heart;
test me and know my anxious thoughts.
 Point out anything in me that offends you,
and lead me along the path of everlasting life."
~Psalm 139:23-24 NLT
Confess

 any sins God has brought to your attention: resentment, self-pity, thoughts of revenge, bitterness…
"I acknowledged my sin to You,
And my iniquity I have not hidden."
~Psalm 32:5 NKJV
Forgive the person(s). Say aloud, "Because of God's forgiveness, I forgive you ____."
"Generally, forgiveness is a decision to let go of resentment and thoughts of revenge.
The act that hurt or offended you might always remain a part of your life,
but forgiveness can lessen its grip on you and help you focus on other, positive parts of your life.
Forgiveness can even lead to feelings of understanding, empathy and compassion for the one who hurt you.
Forgiveness doesn't mean that you deny the other person's responsibility for hurting you,
and it doesn't minimize or justify the wrong.
You can forgive the person without excusing the act.
Forgiveness brings a kind of peace that helps you go on with life."
~www.mayoclinic.com
Pray

 for emotional healing.
"He has sent Me to heal the brokenhearted."
~Luke 4:18 NKJV
"But I tell you to love your enemies and pray for anyone who mistreats you."
~Matthew 5:44 CEV
Seek Guidance

 from your heavenly Father for the possible need to approach the person(s).
Friend, don't go one more day living with the hurt. Release the pain and live a life of peace.
The time is now…