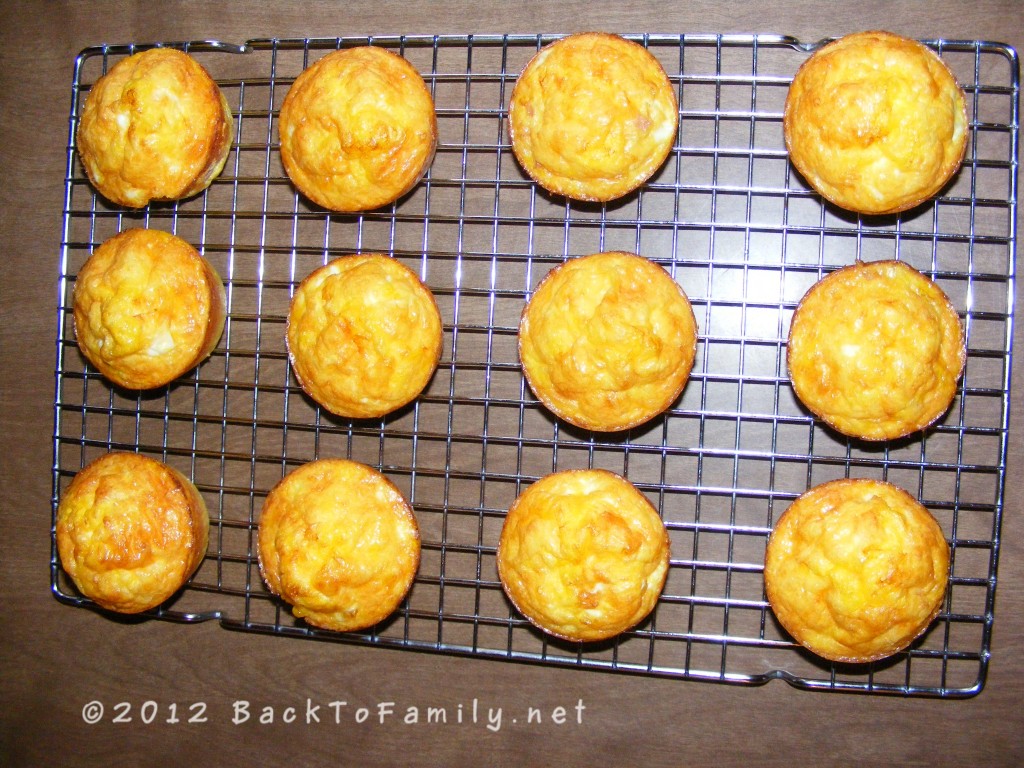 Early to bed.
Early to rise.
Camo Guy leaves for work before the sun shines.
Breakfast on the go for him.
Our chiropractor, who is teaching us about nutrition, suggested this recipe to ensure he gets protein in the mornings.
This is very much a MAKE IT YOUR OWN recipe.
I use 14 eggs for 12 omelet muffins.
Get creative with fillings. Mix and match:
diced cooked ham
shredded cheese
crumbled crisply cooked bacon
diced peppers
minced onions
minced chives
shredded carrots
herbs and spices
crumbled cooked sausage
shredded zucchini
bean sprouts
Bake 350° 15-20 minutes.
Let cool. Refrigerate or freeze.
Linking up with: