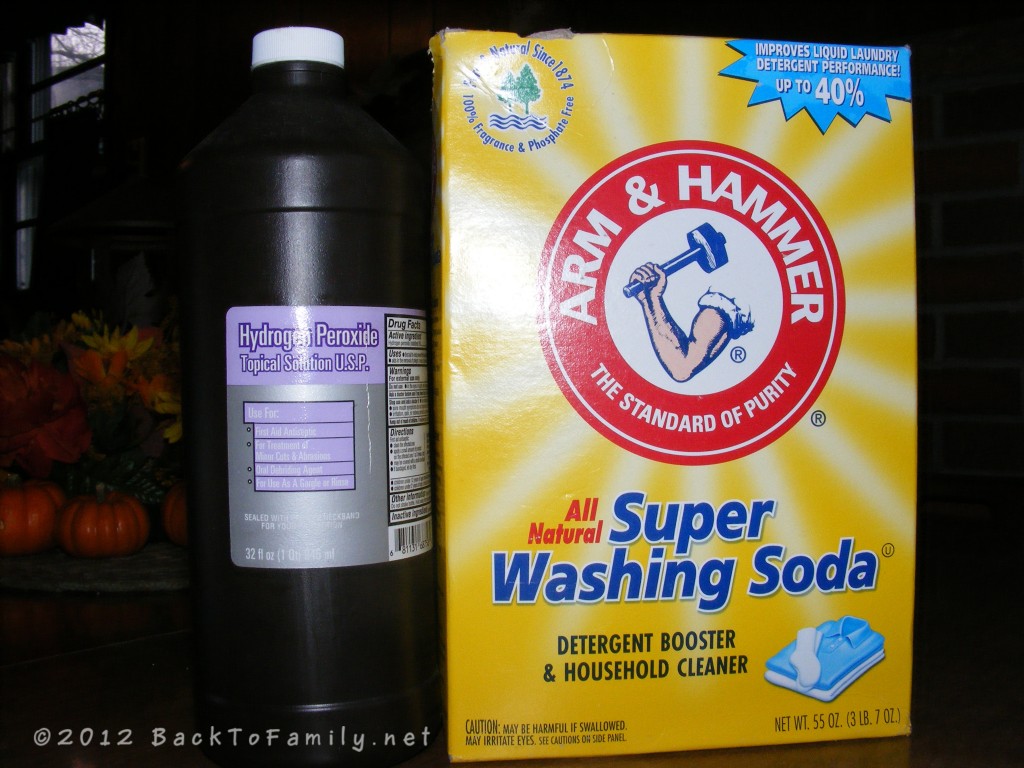 1 cup Washing Soda
1 cup Hydrogen Peroxide
2 cups hot water
Mix well. Pour into a dark spray bottle.
Hydrogen Peroxide loses its potency when exposed to light.
Spray on stains and let sit awhile before washing or overnight.
I just tried this recipe. I LIKE it!
I rubbed it into stains and washed right away. It worked fairly well.
I had hot pads that were stained terribly from food spills.
I made a batch and let them soak overnight.
Wow. What a difference!
Give it a try and get rid of those chemical cleaners.
You may want to test it on colored fabric first.
UPDATE: I have come across recipes that omit the water altogether.
Some call for a ratio of 1:2 washing soda to 3% peroxide.
Experiment and see what works best for you.