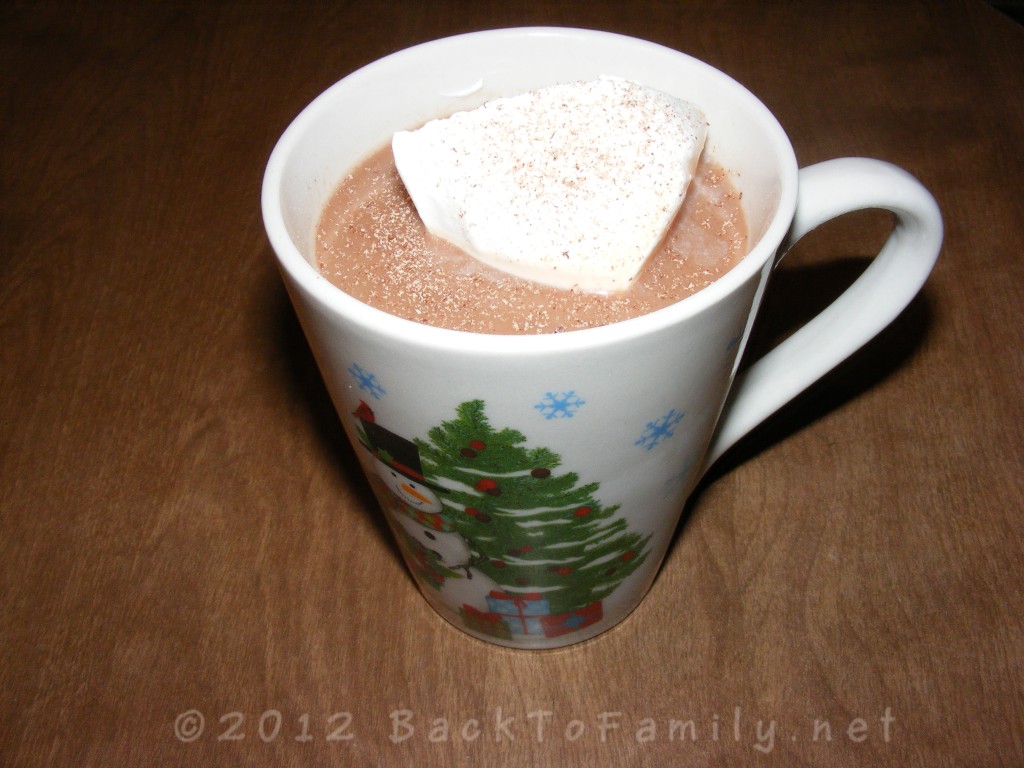 My favorite drink at Christmastime!!
Some call it Chocolate Chai Latte.
I call it delicious. 🙂
Gather up the following and experiment with quantities that suit you.
Here are the measurements I like best.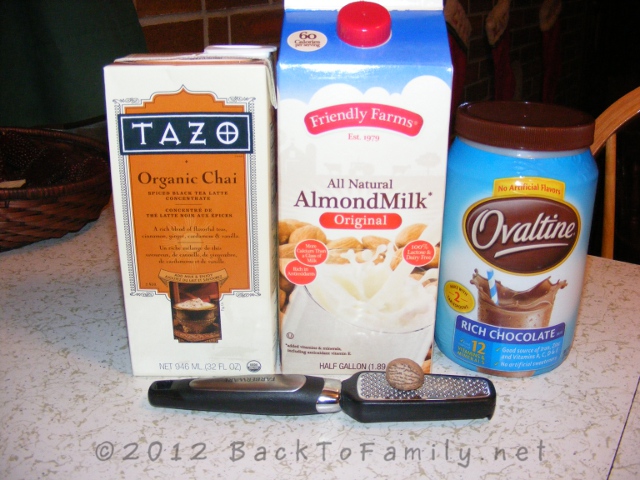 2 teaspoonfuls Ovaltine Rich Chocolate
¼ cup Organic Chai Concentrate
8 ounces Almond Milk
Whipped Cream
Nutmeg
Enjoy heated or cold!