Bless: to invoke divine care for (http://www.merriam-webster.com/dictionary/bless)
Today our niece is college bound. Stirs up memories within my soul.
Several years ago we were saying goodbye to our oldest child.
I remember it as if it were yesterday.
The bundle of emotion.
The good. The bad. The scary.
The shopping was exciting. Necessities for dorm life. Food. First Aid kit. School supplies. Clothes. Housekeeping supplies.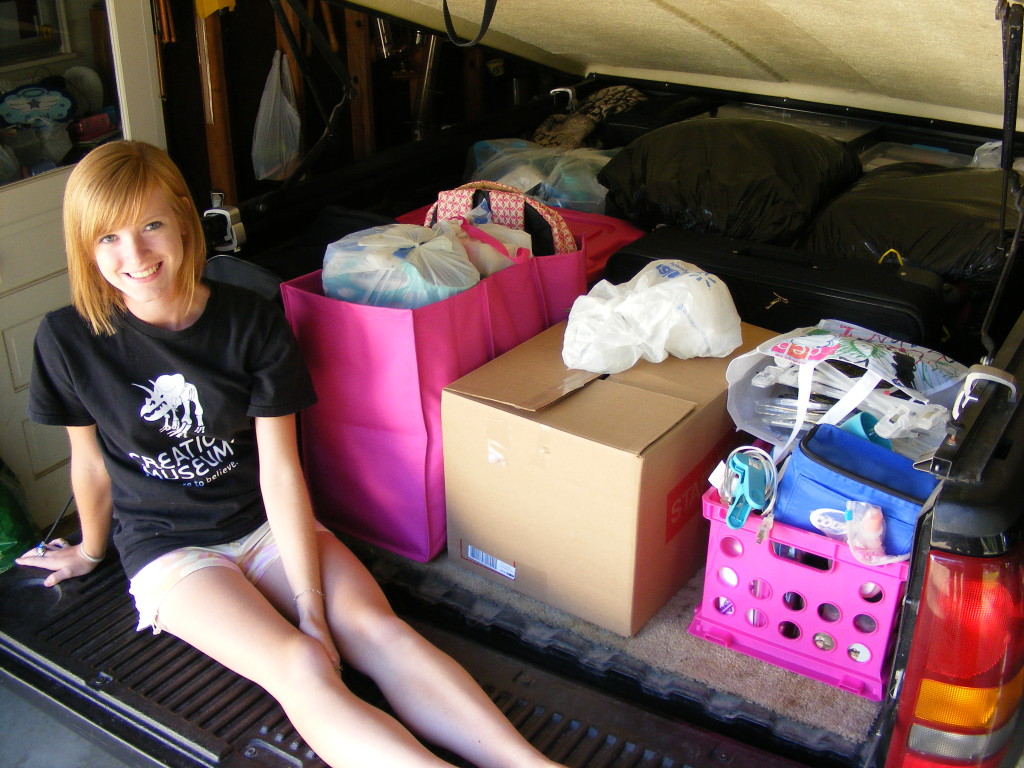 Preparing was such fun!
We had worked towards this day for eighteen years.
Equipping her for life. Teaching her to stand on her own two feet.
Grooming her wings to soar.
And soar she did!
The night before the big move, lying in bed a panic swept over me.
I was on the brink of an anxiety attack. My heart raced. My mind on edge. My breathing shallow and quick.
I had had one sixteen years earlier, a few days after having a miscarriage. I remember being in the midst of chaos in my mind, a state of confusion. It only lasted a few minutes but it felt as if it were eternity. It was as if my mind could handle no more depths of sorrow and needed a short time out.
I cried out in prayer.
'Lord! What do I do? I feel desperate and alone. How do I deal with this? After tomorrow our lives are forever changed!'
As His peace came over me, he brought a memory to the forefront of my mind.
The day I had lost my beloved cat, Tuffy. She had slept beside me every night for 19 years. I lay in bed that night sobbing. I heard the door to our bedroom creak open. Footsteps coming towards me. The covers being pulled away from me. Angel had slipped in bed beside me curled up in Tuffy's spot. I held her and sobbed some more. The comfort of my child helped me through that first night without my fluffy friend.
I climbed out of bed.
Headed to Angel's room. Creaked open her door. Tiptoed to her bed. Weeping, I leaned over her .
'May I sleep with you tonight?'
She smiled ever so sweetly and motioned for me to join her.
I sat up the entire night and held her in my arms as she slept through her last night of childhood.
It reminded me of the scene from the book I read so often to her and her sister, Love You Forever. While the mother held her man-baby in her arms and spoke of her love to him.
I survived the night.
At the end of move-in day everyone met in the sanctuary for a gathering. We recited these words: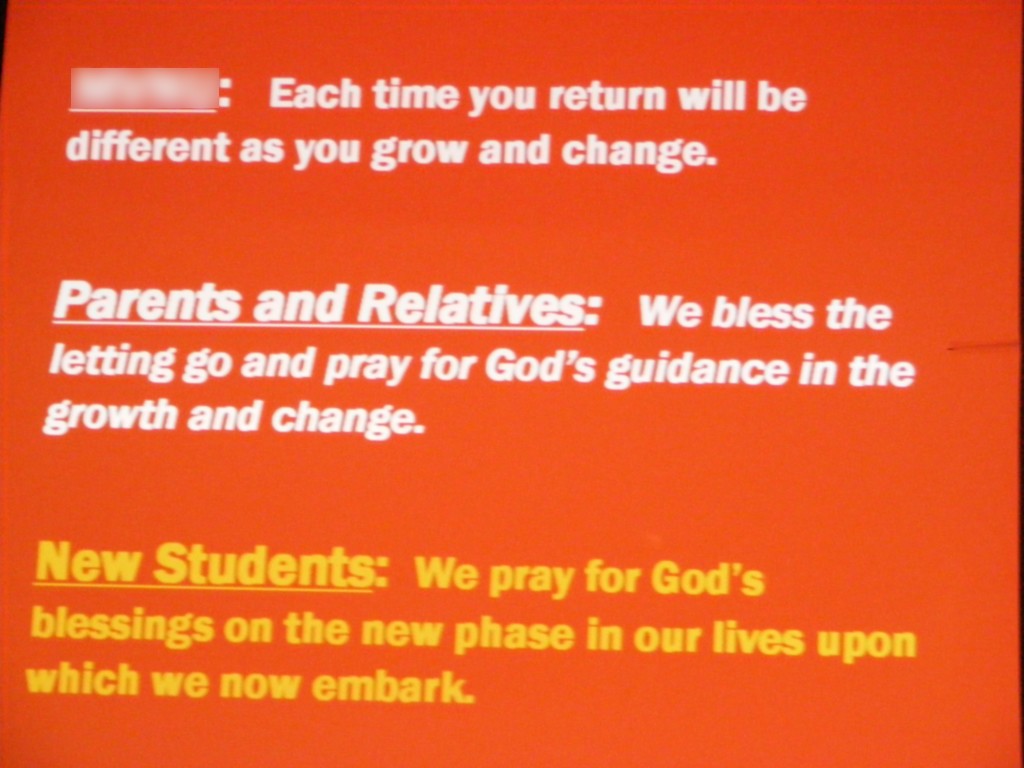 I am so thankful she attended a Christian college.
One who welcomed God to be with us and guide us during that eventful day.
The Good-bye Ceremony was a good stepping stone to move from child to college student.
In reality, we all knew it was mostly to help the parents deal with one of their chicks leaving the nest.
I remember hugging her not wanting to ever let go.
My baby. My girl. My daughter. My best friend.
God showed up. Invoking His divine care for the letting go.
Where would I be without my Savior? Lost. Plain and simple. Lost.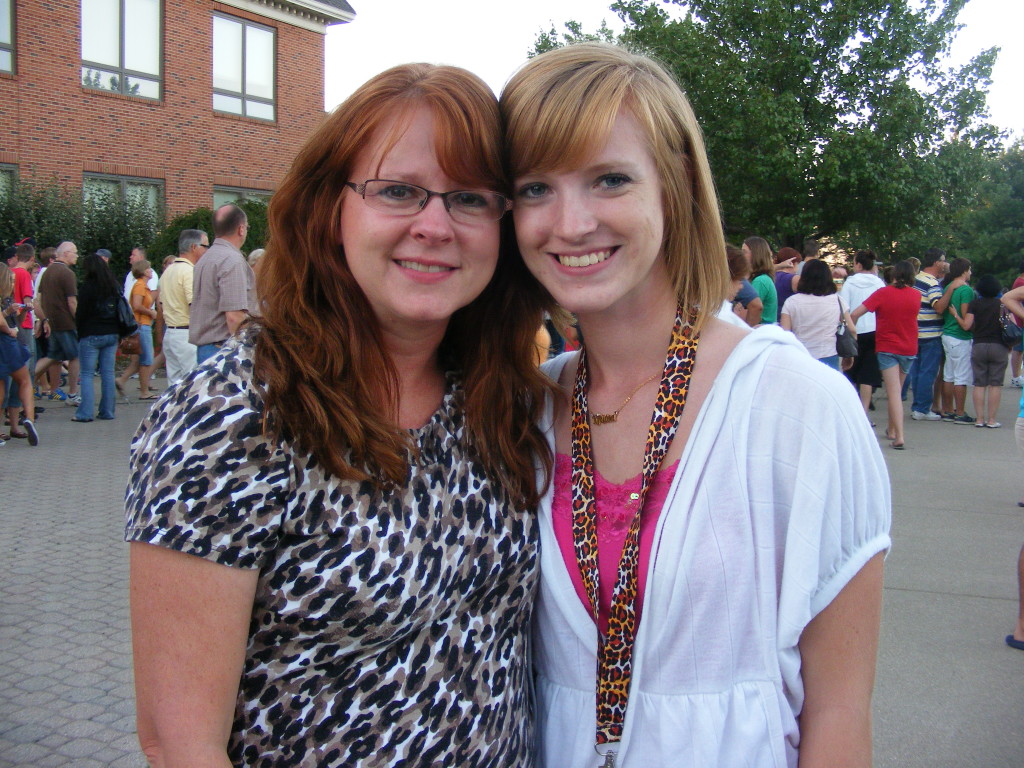 BTW- Camo Guy literally had to hold my hand and lead me off the campus. Thank you Lord for such a strong and understanding husband who is a wonderful father to our children and knows when it's time to let go.
Linking up with these awesome blogs: