Gather your friends and family for a sled riding party!
Make this crowd pleasing mix to warm up after the winter-time fun.
Simple ingredients. Easy to make.
Pour it into a glass Mason jar and you have a thoughtful gift.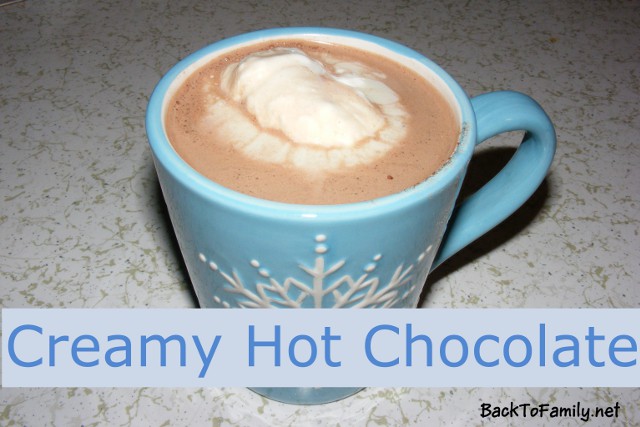 Mix these ingredients into a large bowl:
25 ounce box Powdered Milk
1 cup Powdered Sugar
16 ounce jar Non-Dairy Creamer
40 ounce Chocolate Milk Drink Mix
6 tablespoonfuls Cocoa
3 boxes instant Chocolate Pudding mix
Add a dollop of Whipped Cream for extra creaminess
Now, this isn't exactly a healthy recipe. But for a special occasion our family indulges in a sweet warm mug.