Have you ever wanted to make your own sundae syrup?
Or perhaps a syrup to mix into milk? Try this recipe!
It tastes delicious. No preservatives or chemical additives.
HOWEVER, it does contain sugar. Sadness.
We use it as an occasional treat around here.
Princess made a batch to drizzle over the Creamy Hot Chocolate Mix she recently mixed together.
You know… it would taste great drizzled over Liquid Christmas too.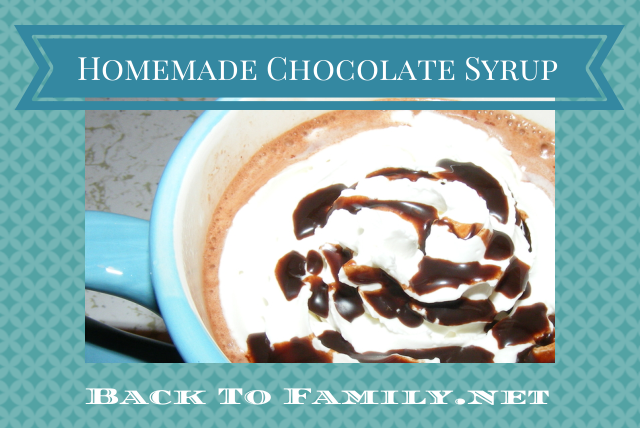 Mix in a 2 quart or larger saucepot:
1½ cups sugar
¾ cup cocoa
1 cup hot water
dash salt
Bring to a boil and stir constantly. Cook for 3-5 minutes while stirring.
Remove from heat. Add:
Pour into a container and cool. Cover. Refrigerate.
So easy. So good!