It's A Book Club!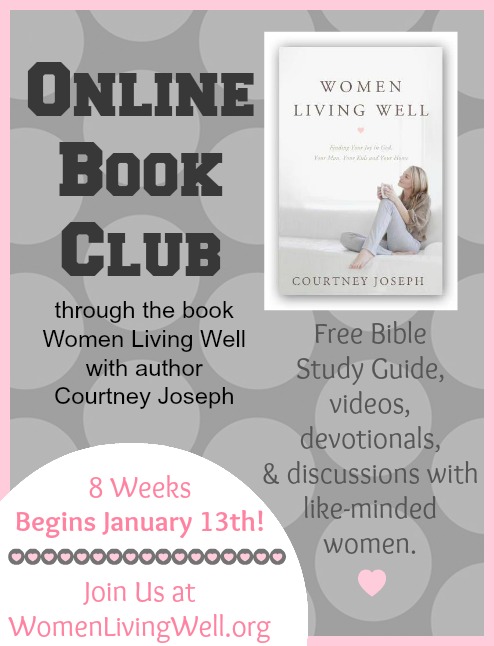 Join me as I will be reading and blogging about Courtney Joseph's book Women Living Well: Find Your Joy in God, Your Man, Your Kids, and Your Home.
You don't need the book to follow along and receive encouragement in your walk with God and with homemaking. However, the book is inspiring and I believe you will be blessed by it. It also is available in eBook form.
If unable to see video, click HERE.
Here is the schedule Courtney will be following: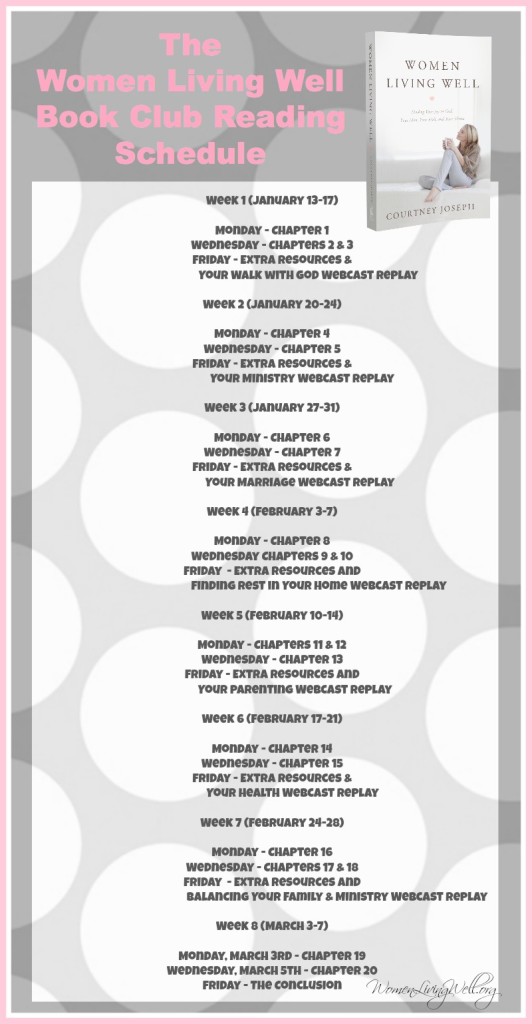 I first came across Courtney's blog, Women Living Well several years ago. It is a go-to place for inspiration and encouragement to live a God-honoring life. Recently, my girls and I enjoyed attending the first Women Living Well conference. We had a great time. All the speakers were encouraging and their messages uplifting. I am pleased to tell you that each Friday throughout the Book Study, a segment of the conference will be webcast replayed! So if you weren't able to attend, you will still be able to benefit from it.
Along with Courtney's Book Study, she has a  free Companion Study Guide available to use if you choose also.
Another resource new to Women Living Well is a Forum for fellowship. I enjoyed reading posts from other Christian women and look forward to joining in on the conversation.
Will you join us as we seek to honor God, our husbands, and our family?
Be sure to sign up for my email updates so you don't miss out!
You can also like me on Facebook where I'll also be posting updates. Please share on Facebook with your friends so we can get an awesome community of women together sharing and growing together!
 For all the studies in this series hover over the Chatting button above and click on WLW Book Study.