My dear friend, Karen, dropped by for a visit last week. We enjoyed an afternoon of  "catching up", Bible Study, and brunch. I served taco salad and this hearty soup. It hit the spot on a rainy spring day! Princess made a batch of chocolate chip cookies the night before. They ended the meal on a sweet tone.  They are so good. I'll have to share that recipe with you later…
While I enjoyed Karen's company,  the soup simmered. Later, I served it to my family for an evening meal. 🙂 They loved it!
Give it a try for your family. It's very easy!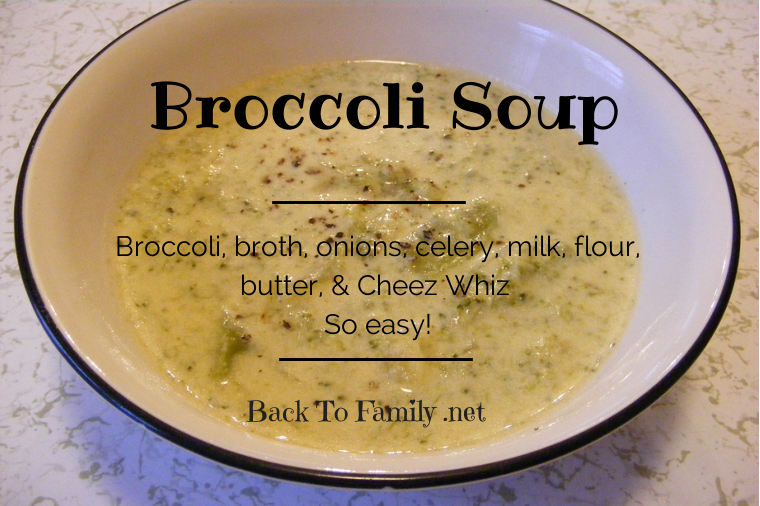 20 ounce broccoli, frozen
4 cups chicken broth
1 cup onion, diced
1 cup celery, diced
2 cups whole organic milk
4 tablespoons coconut flour
4 tablespoons butter
8-12 ounce Cheez Whiz
Salt and Pepper to taste
Bring broccoli, broth, onions, and celery to boil.
Simmer 15 minutes.
Add milk, flour, butter, and Cheez Whiz.
Simmer for another 15 minutes.
Sprinkle with salt and pepper to taste.