Got zucchini?
We found this recipe in the flier of a local market. Very easy.
And…it is Gluten-free. Yay!
Hannah made it yesterday. It is just about gone already. It isn't a typical brownie though.
Tastes somewhere between a brownie and chocolate mousse.
Gooey…Eat it with a fork!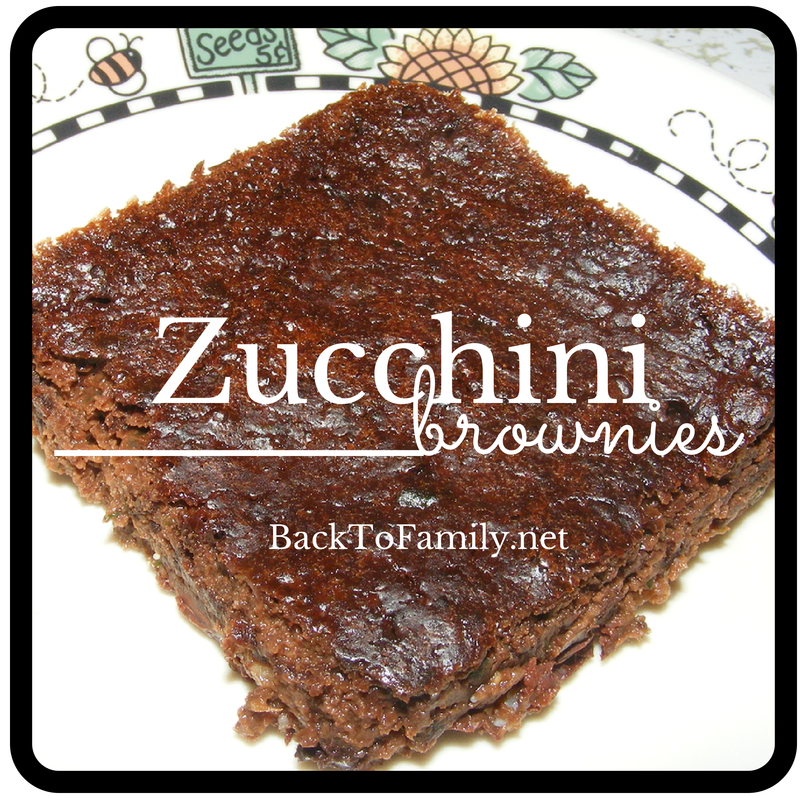 1 cup Almond Butter, crunchy
2 cups Zucchini, shredded in food processor
1/4 cup raw Honey (she used plain ol' honey)
1 tsp. Vanilla
1 egg
1/3 cup Cocoa
1/2 tsp. Baking Soda
1/4 tsp. Sea Salt
3/4 cup semi sweet Chocolate Chips (or mini chips)
Directions:
Preheat oven to 350°.
Mix wet ingredients (first 5), then add the dry ingredients.
Add chocolate chips last. Regular chips didn't melt. Gonna try mini chips next time.
Pour into greased 9 x 13 baking pan.
Bake 30 minutes.
Cool on wire rack for 20 minutes before cutting.
Refrigerate.