Finally! I have zucchini again in the garden.
For the past several years I've been fighting squash vine borers and they've been winning. Last year I planted absolutely nothing from the squash family at all. So far so good this year. Haven't seen one yet. (Crosses fingers.) UPDATE: Hannah noticed a "red wasp" flying around the herb gardens. Yep. A few zucchini plants are wilting. I tried to extract the borer out with my handy dandy girl-scout pocket knife. Couldn't find it. Too bad. My chickens love them. At least we planted late this year and harvested several five-gallon bucketfuls before my nemesis showed up.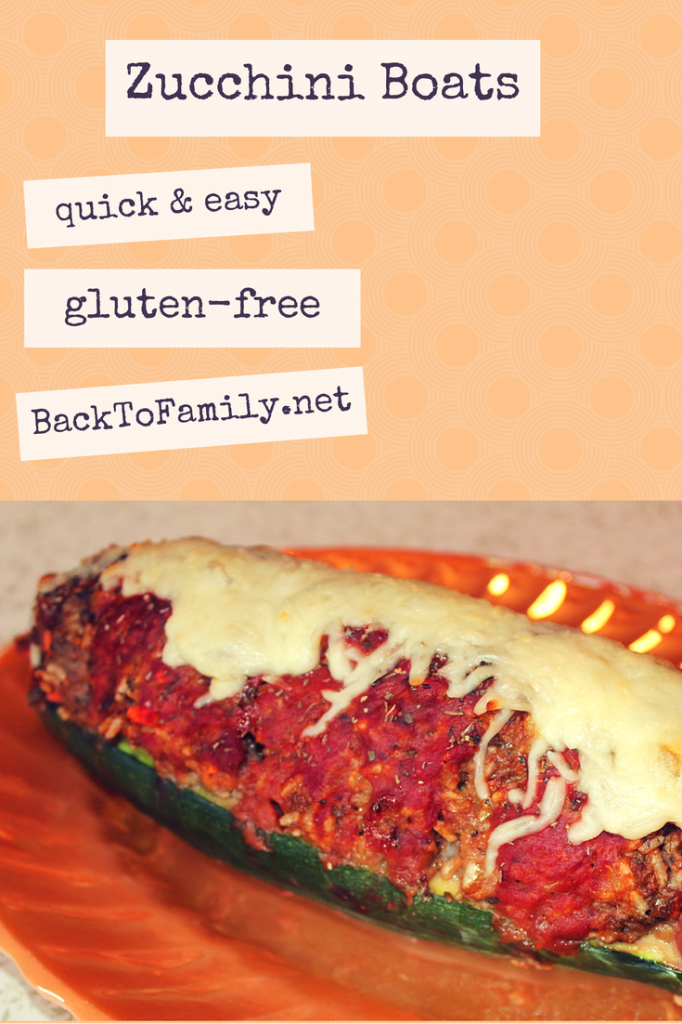 My friend Pam had told me how she uses large zucchini to make a meal. She simply puts a meatloaf inside!
Our youngest daughter, Hannah, made this recipe for our family using zucchini and onions from the garden and beef from my in-laws' farm.
Very easy.
And very good.
One large zucchini, sliced in half lengthwise, seeds scooped out
Sea Salt
Garlic powder
¼ cup olive oil
minced onions
minced garlic
2-3 pounds ground beef
¼ cup instant brown rice
3 eggs
grated carrots
1 Tbsp. basil
Parmesan
tomato sauce
Italian seasoning
shredded mozzarella
Directions:
Preheat oven to 350°.
Sprinkle salt and garlic powder inside zucchini shells. Set aside in a baking dish.

Heat olive oil in a skillet and cook onions and minced garlic for 5-7 minutes. Remove from heat.

In bowl, mix ground beef, instant brown rice, eggs, carrots, basil, Parmesan, and onion mixture together.
Stuff the zucchini halves with the meatloaf mixture.

Spoon tomato sauce over zucchini. Sprinkle Italian seasoning.

Bake 45-50 minutes.
Sprinkle mozzarella cheese over top and bake 5 additional minutes to melt cheese.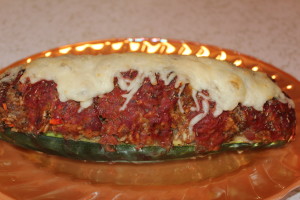 It's funny how I would sneak grated carrots into meatloaves when the girls were young and now they purposefully add them!
Here's a great way to use up those large zucchini!
What are some ways you use them?