In an instant, millions of people around the globe disappear.
Those left behind, thrown into chaos, searching for answers.
My family and I went to see the new Left Behind movie with Nicolas Cage on opening night.
Full disclosure: I went as a Christian to support a Christian movie. That's about it. I was skeptical. I have read the books and loved the videos based on the books starring Kirk Cameron. I wasn't expecting much from this latest movie.
I wasn't expecting to be blown away!
Seriously! I loved it. It made me laugh. And at times, cry. It was suspenseful to say the least. And the end?? It found me leaning back in my seat, white knuckles gripping the arm rests. My daughter reminded me, "Mom! You know how it's gonna end!" Yep. I sure did. But still…my heart raced.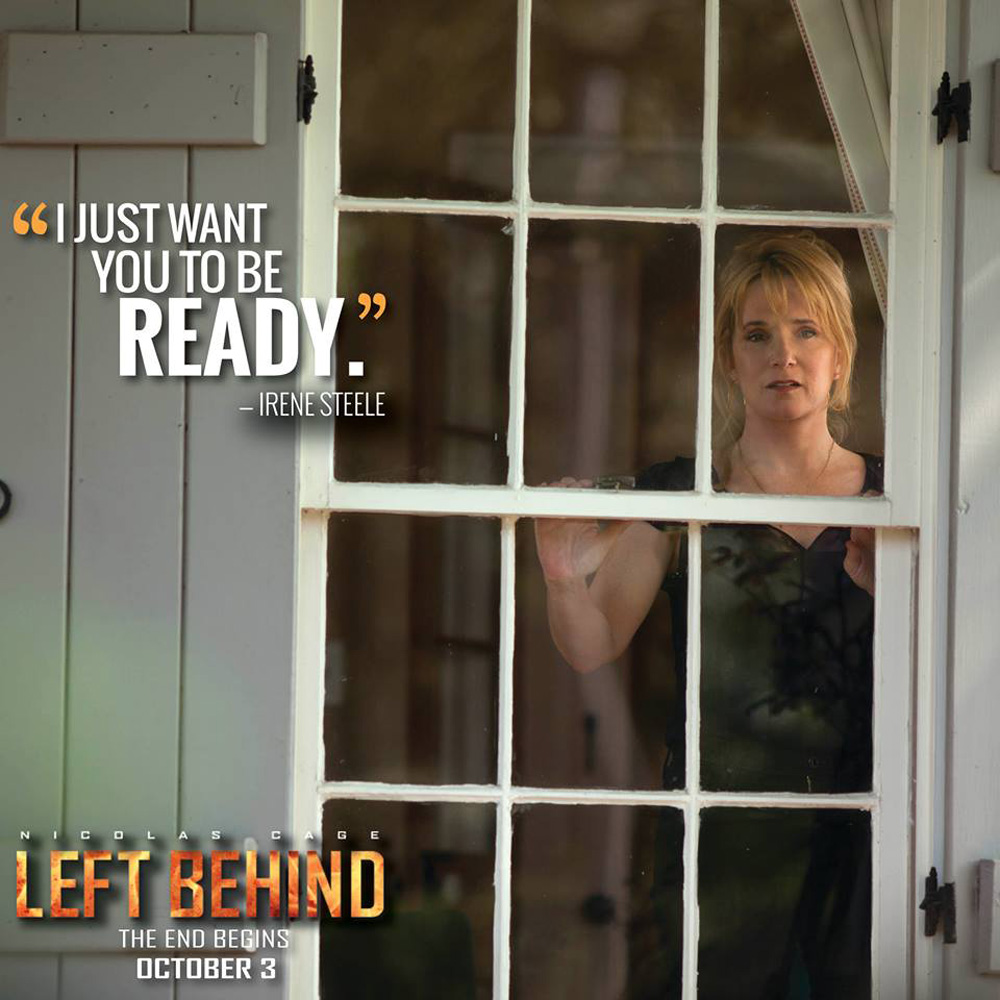 I especially loved Lea Thompson (Back to the Future, Hallmark's Jane Doe) as Irene Steele. The cast did a great job bringing the characters to life. Read about one of the cast members wild past on The Blaze here. While it seems the movie received less than favorable reviews from critics, the movie goers themselves gave rave reviews on various websites.
Here's what the Dove Foundation had to say: "Left Behind" (2014) has earned five Doves from The Dove Foundation, our best rating. It is entertaining, suspenseful, and will motivate viewers to examine their own lives.
Dear friend, I hope you will consider making the drive to the theatre nearest you showing Left Behind. I really don't think you'll regret it.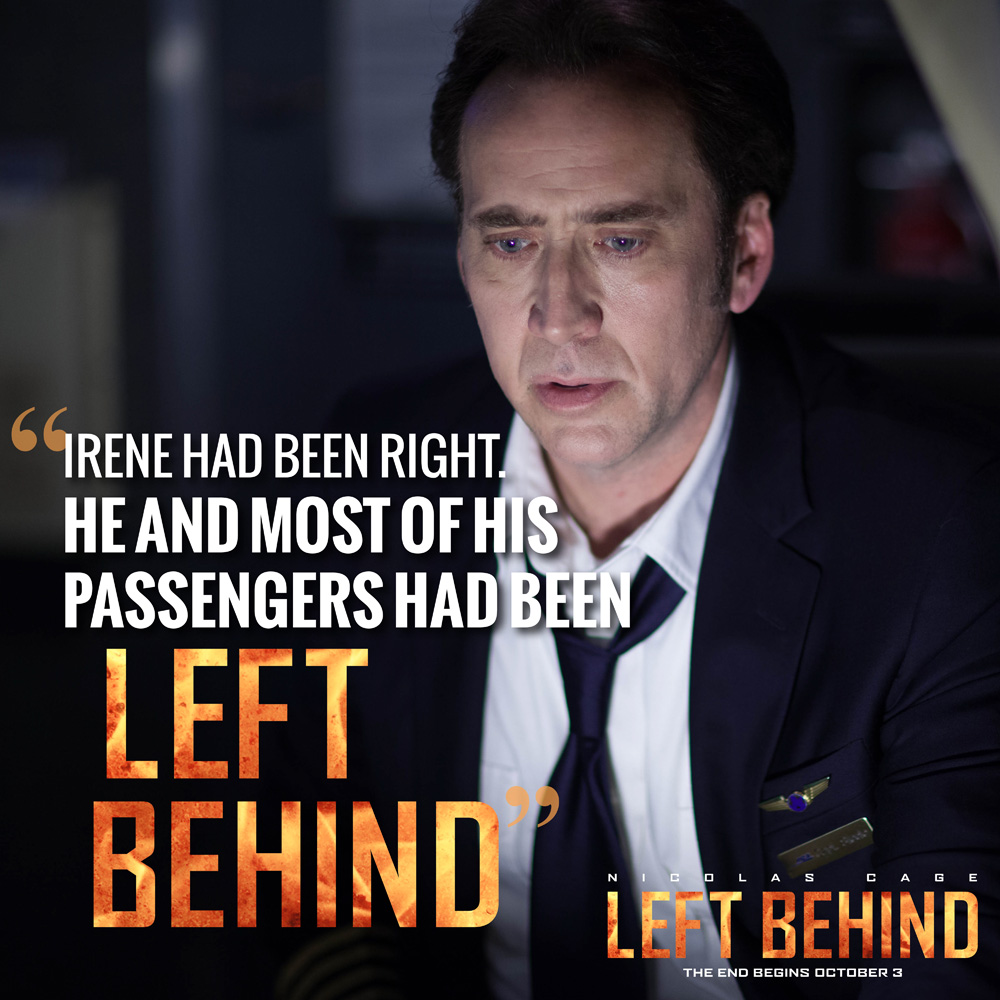 #AreYouReady?
I hope so friend…