Hearty. Delicious. Comfy cozy on a cold wintry day.
This is one of those recipes where you make it your own. It makes ALOT so if you don't want this much halve the recipe. If you don't like rice, omit it. If you like onions, add more. You really can't go wrong. Adjust it to your family's needs and likes.
Ingredients:
2 lbs. ground beef or venison
2 green peppers, chopped
2 red peppers, chopped
1 onion, chopped
3 cloves of garlic, chopped
2 cups salsa
1 quart chopped tomatoes
2 quarts of tomato sauce
1 quart beef broth
2 cups water (used to rinse out jars and cans)
½ c. wild rice
1 teaspoonful Italian Seasoning
1 teaspoonful Omega Zest Seasoning
Salt and Pepper to taste
1 cup instant brown rice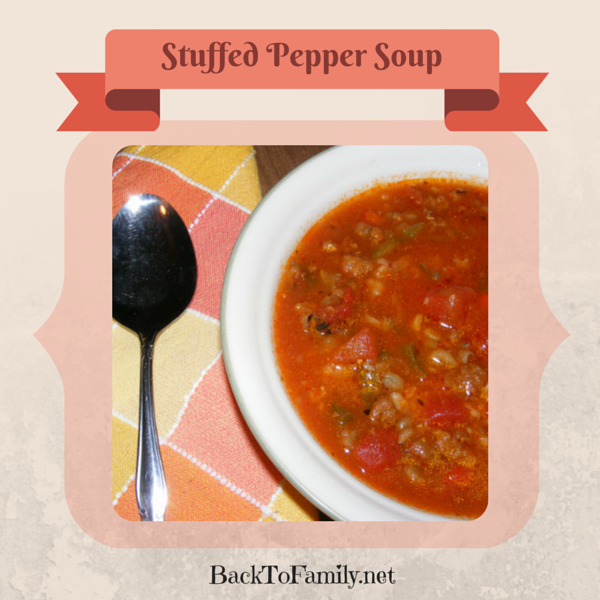 Let's go:
In an 8 quart stockpot, brown the meat. Drain fat.
Add to the meat: peppers, onion and garlic. Sauté for a few minutes.
Stir in: salsa, tomatoes, sauce, and broth.
Use the 2 cups of water to swish around the empty jars and cans and pour into pot.
Stir in the wild rice and seasonings.
Cover and simmer for an hour.
The last 10 minutes of cooking add the brown rice.
I enjoy this even more-so the next day!
Makes about 7 quarts.
Linking Up Here: