Healthy. Delicious. Meal. In. Thirty. Minutes. Simple.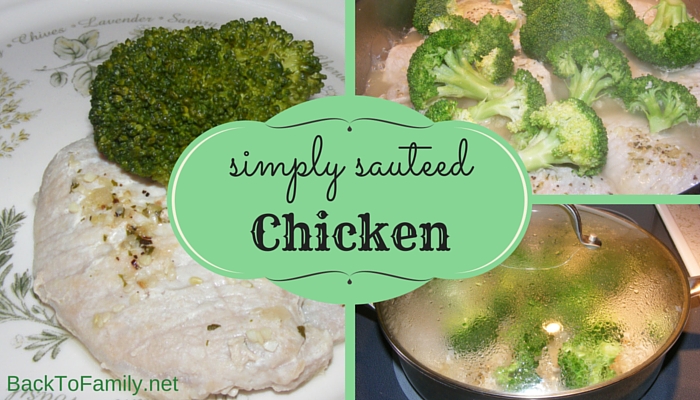 Four Simple Ingredients:
Boneless chicken breast
Chicken broth or stock, organic if possible
Your favorite herbs (I use Simply Organic Garlic and Herb)
Veggies cut up. (Broccoli, Cauliflower, and/or Carrots)
Simply Easy Directions:
Heat about an inch of broth in a deep skillet.
Place chicken in heated broth.
Cover and cook for 15 minutes.
Turn chicken. Sprinkle on herbs.
Place cut up veggies on top. Cover.
Steam for another 15 minutes.
Ta-Da! A healthy recipe in a half hour!