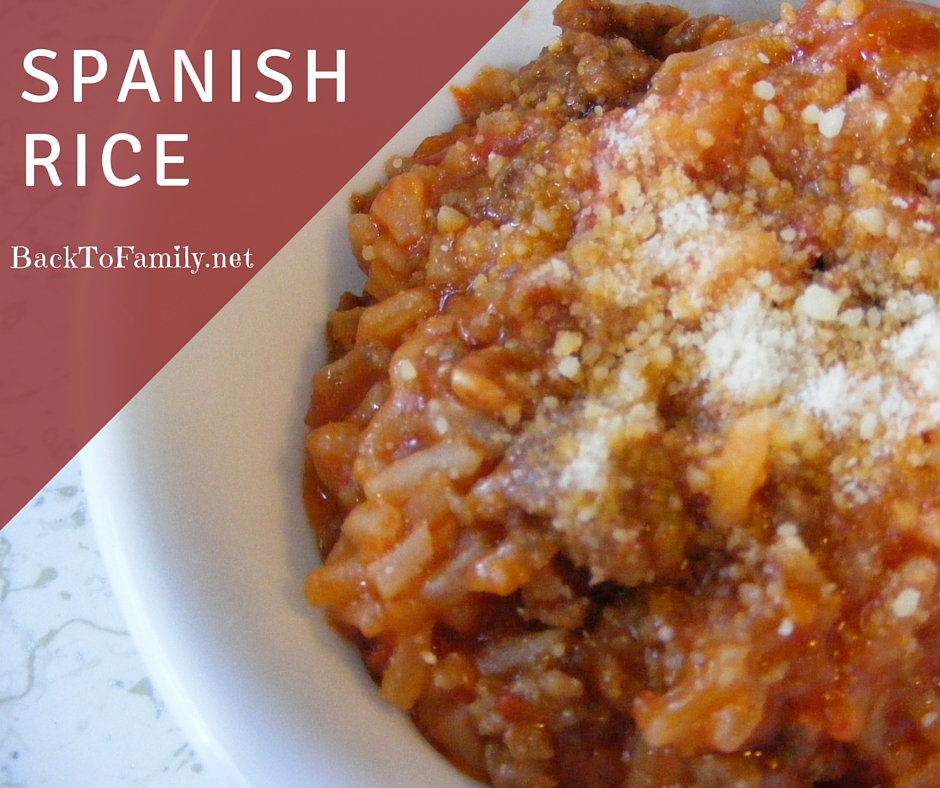 Ingredients:
1 lb ground beef/venison
1 pint Tomato Sauce
1 pint tomatoes
1 diced onion (Or dehydrated onions)
1 diced green pepper
½ tsp. chili powder
½ tsp. red pepper flakes
1 tsp. minced garlic
black pepper to taste
½ cup Jasmine Rice
Cheese: shredded Cheddar or grated Parmesan
Directions:
Brown ground beef/venison.
Add remaining ingredients except cheese.
Bring to boil.
Reduce heat, cover and simmer for 30 minutes.
Top with cheese.
Enjoy!