Seriously, I can't even imagine how moms make it through the mini-van of life without God in the passenger seat!
I mean really. I would be a complete mess. (Bigger than the mess I already am! Oh, yeah.)
Just the other day, I was having "A Moment." Just like in the movie Mom's Night Out.
Wouldn't you know? My dear friend Beth decided at that very moment to send me a text.
She told me how God puts me in her path when she needs me.
What a coincidence!
He put her in my path just when I was having "A Moment." I tried to text her back. Really! But I couldn't move my fingers. I was "Stress Paralyzed." (YES, it is a 'thing.')
I sought solace within my gardens. Sitting on the stone walk in front of the girls' old clubhouse, now a garden shed. I let the floodgates open! Boy did the tears cascade like the great Niagara. I let God have it!
Arms flailing all around like a madwoman, eyes rolling about, shouting and screaming.
I completely pulled a David (My God, why have you forsaken me??) AND a Job (I have no peace, no quietness; no rest, only turmoil.)
Where are you God?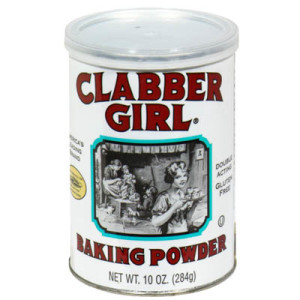 In the olden days, having "A Moment" meant digging into my secret stash of chocolate chips hidden in a baking powder can. And then hiding out in the bathroom. The girls were younger then, I didn't want to venture off too far, you know.
As the girls grew, I began leaving the house and heading to the gardens. Many a day you could find me lying among the green bean rows looking up at the sky searching for peace.
As my faith grew, my boldness also grew. You could hear me yelling at God.
Reminding Him of His promises to me and my obedience to Him. Sounds pretty arrogant of me, huh? Ya think God would be might angry at the nerve of me.
Nope. Not at all. He loves me.
He loves when I go to Him. Even when I'm giving him a piece of my mind! He just wants me. He wants a relationship. And with all relationships, you get angry at each other once in a while. He's a big God and He can handle my ranting and raving. And even through my tantrums, He is listening. And He is at work.
I firmly believe He especially listens to intercessory prayer. You know, when we pray for each other.
See, after my Moment, releasing all my bottled up fears, the second-guessing of my past decisions, not knowing what the future holds, and facing an empty nest, my stress paralyzation began to subside. I texted Beth back. Apologized for the delay as I was having a Moment and then thanked her for the free therapy!
Again that night as the past several nights had found me, I was awake for several hours. Talking to God in the stillness of the dark. Pleading for guidance. Pleading for Him to show up big time.
And show up He did!
The next day blew my mind. My day was filled with laughter and joy. Answers to unresolved decisions began to appear more clearly. Peace overflowed. My cup runneth over.
Dear friend. Listen to me. God wants this for your life as well! He wants a relationship with you. He doesn't want you perfect and having it all together. He wants you just the way you are. Right now. Always ask God to ride alongside you, in the mini-van of life. Talk to Him. Yell if you have to.
He will answer. Through His word. Through His children.
Even through a text message.