Do you feel a constant sense of urgency?
Bells. Buzzers. Ringers. Beeps. All calling for you.
Ahhh….Calgon, take me away! Back to Walton's Mountain!
New here? We are in a book study featuring Courtney Joseph's book, Women Living Well. For details click HERE.
For all the studies in this series hover over the Chatting button above and click on WLW Book Study.
Chapter Four: The Effects of the Media Revolution
This chapter in Courtney's book really speaks to me.  I fight this sense of urgency that surrounds me on a daily basis. As I read over the media listed on her "Out" list, I notice that I still use a majority of them: Maps, CDs, Corded Land-line Phones, Printed Catalogs, VCRs and so on. It's not that I'm against new technology. I would love to someday get an MP3 player to replace the cluttering mountain of CDs. On the other hand, my pre-paid cell phone works just fine for me at this point. Over time I have tried to adopt The Walton mindset: If it aint' broke-don't fix it; Mend it-make do-or do without.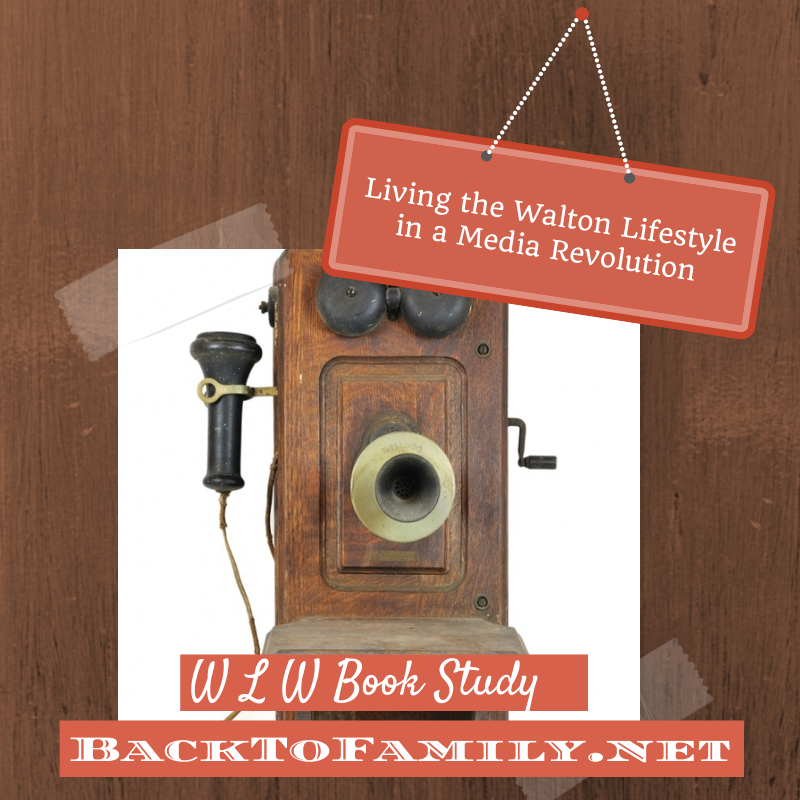 New technology, along with the cost involved (monetary and effect on our lifestyle), must prove its worth. It becomes unwelcome when it disrupts our lifestyle and our budget. I recall an episode on The Waltons when Momma
Continue reading~ Living the Walton Lifestyle in a Media Revolution »