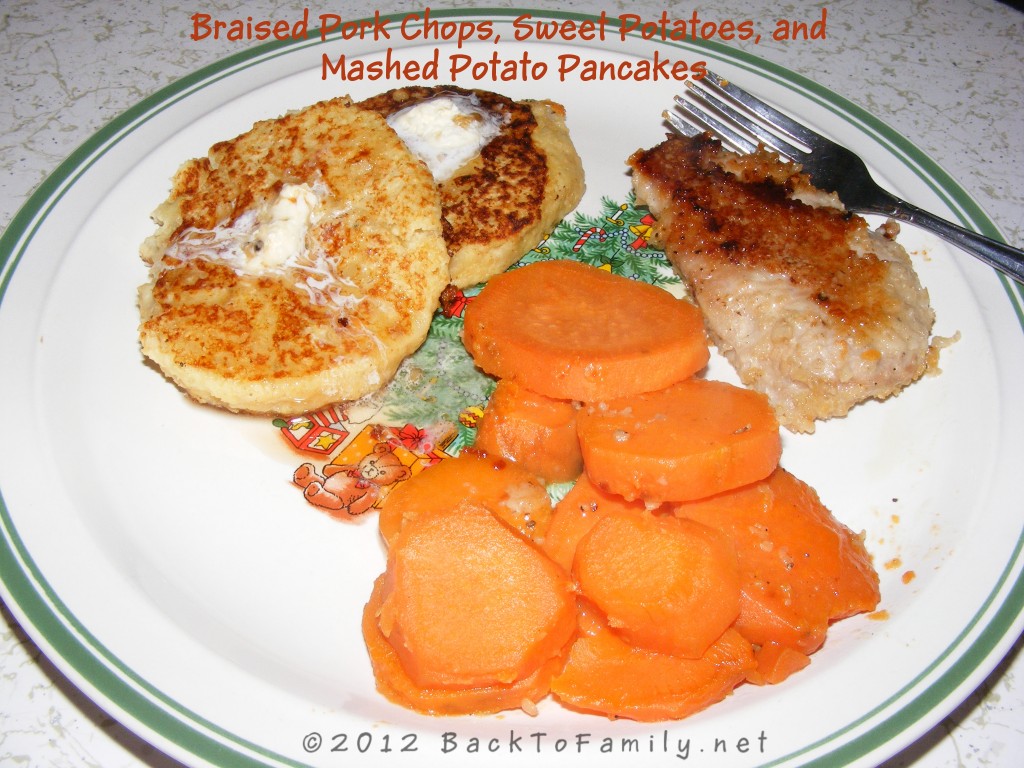 If you could only own one cookbook which would it be?
Back in 1983 a very dear high school friend had given me a wonderful gift for Christmas.
The Fannie Farmer Cookbook
.
I would be lost without it!
It contains many recipes: from the very basics of cooking to game meat to fancy desserts.
I use the recipes within the pages of Ms. Farmer's cookbook as a starting point for mine.
I love incorporating my own special touch according to the likes and dislikes of my family.
I Make It My Own!
Here is how I made Braised Pork Chops and Sweet Potatoes. So easy! 
Continue reading~ Braised Pork Chops and Sweet Potatoes »