Cheesy. Creamy. Way-easy comfort food.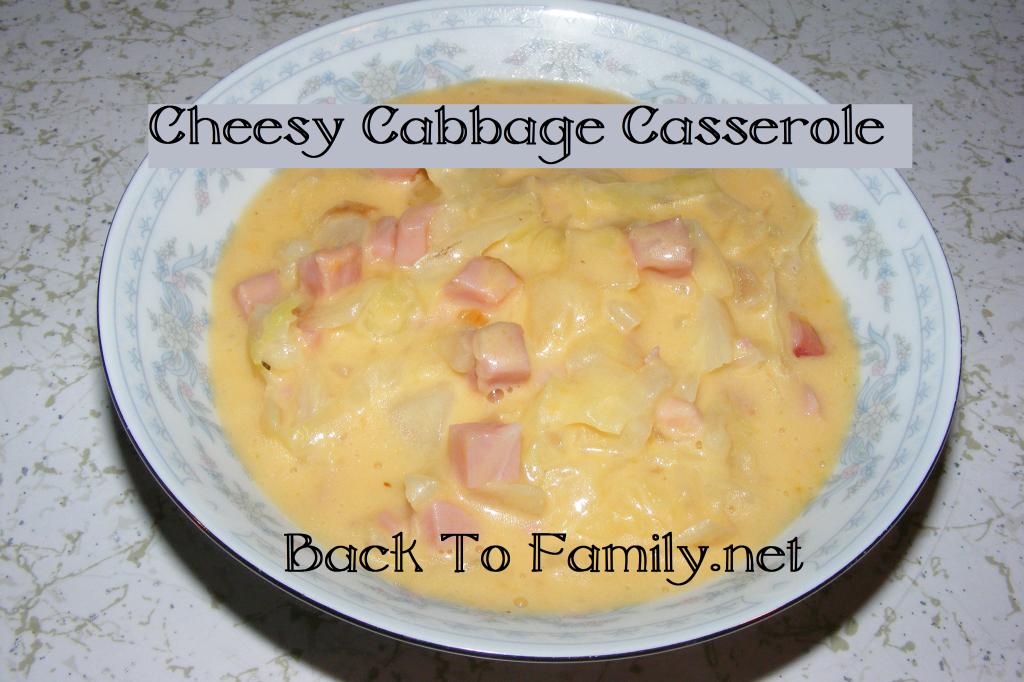 I love this recipe. I usually have everything already in my pantry. It makes a great hearty wintry night meal.
Actually it's like a thick stew. Hmm…maybe I should've called it Cheesy Cabbage Stew!
Whatever the name, it is delicious. Wanna give it a try?
Here's the recipe:
Continue reading~ Cheesy Cabbage Casserole »