I love Halupki (stuffed cabbage rolls) and stuffed peppers!
My father passed down to his children the deliciousness of these meals from his Slovak mother.
I'm sad to say that there are fast-paced days when I need to shorten the processing time a bit.
(It takes time to roll up all of those cabbage leaves or to stuff those peppers!)
In order to do so, I shred the cabbage and boil it or I chop the peppers up into bite size pieces first.
The cabbage and peppers become very tender this way.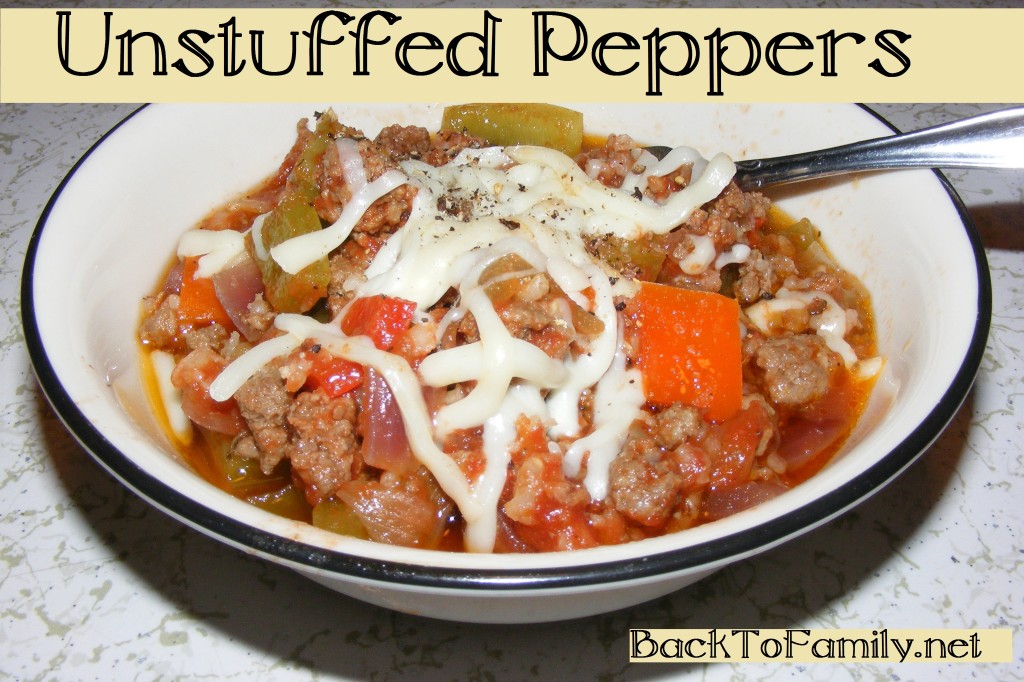 I love this recipe as it can easily be modified to MAKE IT YOUR OWN.
Sometimes I make it with cabbage and sometimes with a variety of sweet peppers.
Sometimes I make it a hearty soup by adding more canned tomato juice.
Sometimes I make a casserole.
This is one of those recipes that I rarely make the exact same way twice!
Here's the recipe. Now make it your own.
Continue reading~ Unstuffed Peppers »