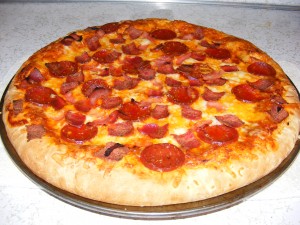 Stuffed Crust Pizza was waiting for me when I returned home from Bible Study last night! Yay for me!
I have passed on to our girls homesteading skills I have learned over the years, while learning new ones alongside them.
They each have their own unique strengths: Angel is a good seamstress and enjoys baking delicious desserts while Princess loves to cook and get creative decorating cakes and cupcakes.
As they were growing up, 
Continue reading~ Stuffed Crust Pizza Princess Style »