Looking for an easy meal that's also healthy?
Try this recipe we had for supper last evening.
If you'd like leftovers (chili is always better the next day!), you might double it.
We had very little left as my family loved this.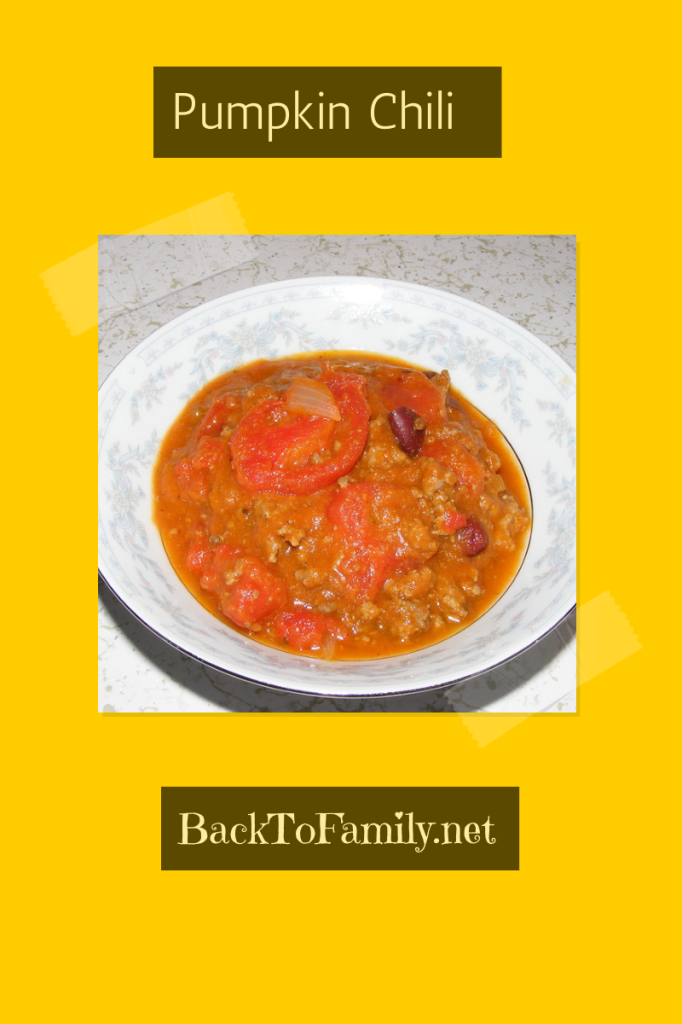 Pumpkin Chili
2 lbs. Ground Beef
1 Onion, diced
1 can Pumpkin
1 can Kidney Beans
1 can Water
2 cans Stewed Tomatoes
½ tsp. Cumin
½ tsp. Italian Seasonings
½ tsp. Chili Powder
½ tsp. Red Pepper Flakes
½ tsp. Salt
½ tsp. Black Pepper
10-12 drops liquid Stevia (or 2 Tbsp. Sugar)
Brown beef and onions. Stir in remaining ingredients and simmer an hour.
See? I told you it was easy.
AND it's made with items I always keep in my pantry and freezer.
Very convenient for a last minute meal.
Full disclosure: I needed a quick meal and did not simmer for an hour but maybe 15 minutes.
P.S. You don't need to tell your family it has pumpkin and stevia in it. They won't be able to tell! 😉